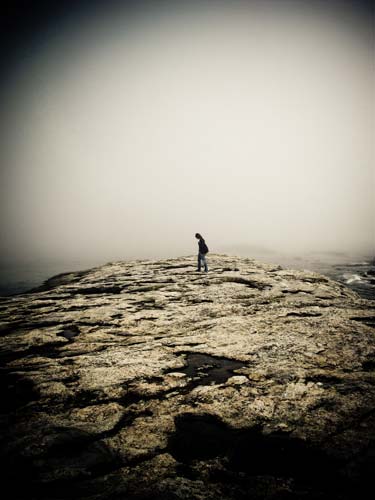 I am an artist and a teacher who embraces learning and exploring. As a native Georgian born and raised, I am deeply influenced by my family, faith, canine camaraderie, history and love for country; those numerous and powerful influences in my life can be seen running through the pieces I create.
I cherish the time I spent studying in London and the many years spent living, working and painting in Park City, Utah. I earned my BA in Fine Arts from Presbyterian College in 2002 and a MAED from the University of Phoenix in 2007.
My role as artist and my role as teacher compliment one another in ways I never expected. As an artist, I find myself constantly inspired by my elementary students in their excitement over art and discovering new things as well as their ability to have fun without worrying about perfection; the lil' artists remind me to remain a child. As a teacher, I find that I want to bring the new techniques, ideas and materials that I am learning as an artist into the classroom and figure out ways for the students to have those experience as well. I never expected teaching to have such an amazing impact on me as an artist
I have learned to embrace the variety found in my art as a tribute to my many inspirations. I primary works in acrylics but can often be caught dabbling in ceramics, printmaking and encaustics (as well as shaving cream art, finger painting and foam printing as inspired by the kiddos of course).
I currently reside in Marietta, Georgia with my husband and two rescue dogs. I give thanks to God for giving me the eyes to see, the easily-distracted mind to notice and the heart to create.
[heading]Resume[/heading]
[accordion]
[apane title="Education"]
2007: University of Phoenix Online, MAED Secondary Education
2003: Creative Circus, Graphic Design program, Atlanta, Georgia
2002: Presbyterian College, B.F.A. fine arts, Clinton, South Carolina
2000: American Intercontinental University, London, England, figure drawing and fashion
[/apane]
[apane title="Solo Shows"]
2012: "Americana The Beautiful," The Brickyard At Marietta Station, Marietta, GA
2011: "re:Visit," The Earl Smith Strand, Marietta, GA
2010: Musician Series, The Earl Smith Strand, Marietta, GA
2009: "5,941 Miles," The Earl Smith Strand, Marietta, GA
2005: "Expressions," Kimball Art Center, Park City, UT
2004: "Tranquility," Marc Raymond Spa, Park City, UT
[/apane]
[apane title="Group Shows & Events"]
2012: Spotlight on Art, Trinity School, Atlanta, GA
2011: Spotlight on Art, Trinity School, Atlanta, GA
2010: Metro Montage, Marietta/Cobb Museum of Art, Marietta, GA
2009: Metro Montage, Marietta/Cobb Museum of Art, Marietta, GA
2009: "A.R.T." and "Escape", V.Boggs Gallery, Suwanee, GA
2008: Metro Montage, Marietta/Cobb Museum of Art, Marietta, GA
2008: "Inspired" and "Renew" V.Boggs Gallery, Suwanee, GA
2008: Lil' Chickens of Marietta, Game Hen & Strand Chicken, Marietta, GA
2006: Two Week Boutique, Atlanta, GA
2006: Metro Montage. Marietta/Cobb Museum of Art, Marietta, GA
2004: "Discovery" Marc Raymond Spa, Park City, UT
2004: "Seasons Turning" Marietta/Cobb Museum of Art, Marietta, GA
2003: Cow Parade Atlanta. "Peach Cowbler" regional cow, Atlanta, GA
2003: "This Land is Our Land" Marietta/Cobb Museum of Art, Marietta, GA
2002: "Is This Art?" Harper Center at Presbyterian College, Clinton, SC
[/apane]
[/accordion]
[heading]Press[/heading]
[accordion]
[apane title="Print"]
[/apane]
[apane title="Television"]
[/apane]
[apane title="Radio"]
[/apane]
[/accordion]